Becuase We Can

Some attributes

First
Song by Bon Jovi
Second
Released in 2013
Third
Appears on Just Dance: Serious but Fun.

Other attributes

Fourth
Pictogram color is red
Fifth
Glove color is egg yellow.
Sixth
Lyrics are highlighted in red.
"Because We Can" is a 2013 song by famous American rock band Bon Jovi. It's on Just Dance: Serious but Fun.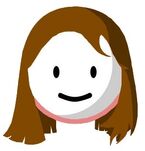 Straight, glossy brown hair.
Red shirt w/ gold heart that resembles the Bon Jovi logo.
Shiny denim shorts.
Red sneakers.
Yellow glove.
Background
Edit
She is all alone in an empty boxing arena.
Gold Moves
Edit
1st, 3rd, & 5th: Do a quick hop and raise your right hand in a fist at the same time.
2nd & 4th: Lower you hands.
This is the first Bon Jovi song in the series.
Wine is censored, due to being an alcoholic beverage. This is the only word removed throughout the whole song.
The song is in a battle with Chain Reaction. Click here for the battle.
The dancer's glove is turquoise at the beginning. Once the song starts, her glove then turns yellow.
There's a chance that the dancer might be a fan of Bon Jovi.